This project was commissioned by Amanda Ramirez, Who found me through cosplay.com. Basically, she wanted a good version on Leia's DDC defender. Sadly, the only way to obtain a replica like this is to buy a master replicas version, scratch build it, or get the poor quality resin kit of the ROTJ version and modify it.
I used this picture for reference:
As always, I used MDF for the frame.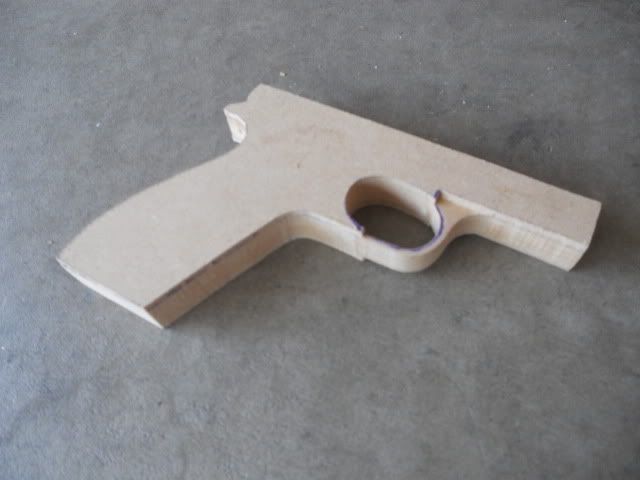 After some details. (styrene sheet, etc)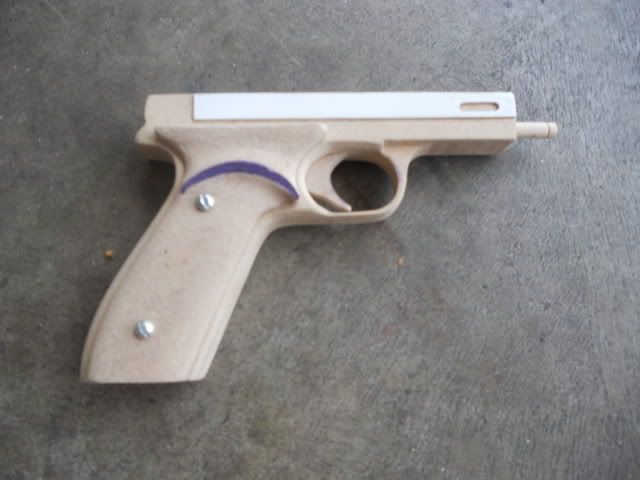 Then the fun part. The compensator at the end of the Barrel. This thing consists of a ton of thin circles, that needed to be layered perfectly, with an increasing inside and outside diameter as ti reaches the end. These had to be cut out by hand, and done in layers as styrene is thin. Then it had to be sanded to perfection.(by simply using thicker styrene, it would have been too difficult to cut by hand. Some progress here.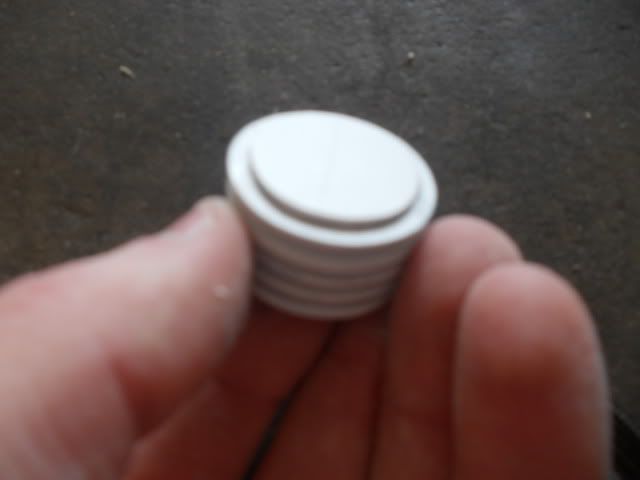 Sorry for the blurriness, my camera has a locked macro mode that I have not been able to unlock. As you can see, the thickness of the styrene is even variable.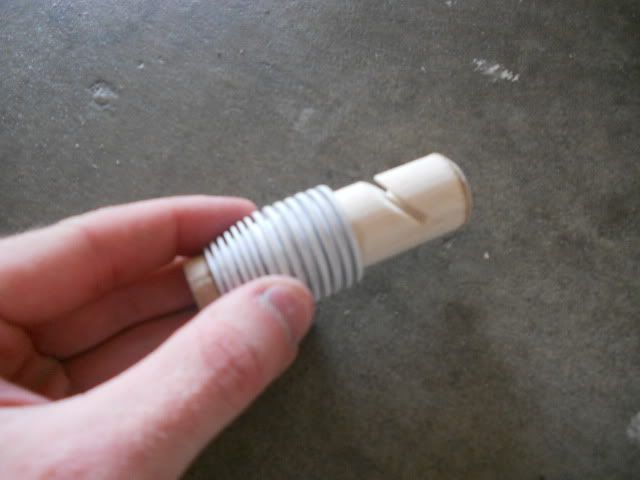 Then came the blade signts. I cut out grooves with my scroll saw in to hold the styrene sights. simply gluing styrene to wood by the edge wouldnt have lasted a day.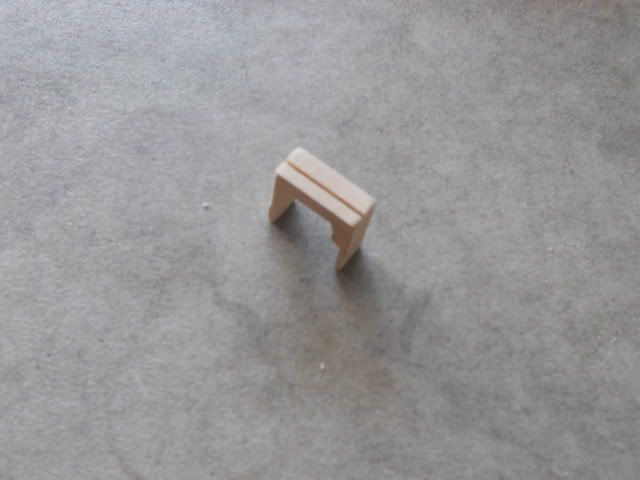 Basic construction done:
Sealed, sanded, painted, and dull coated with testors dull cote.
The extractor detials, all grooves, etc were replicated.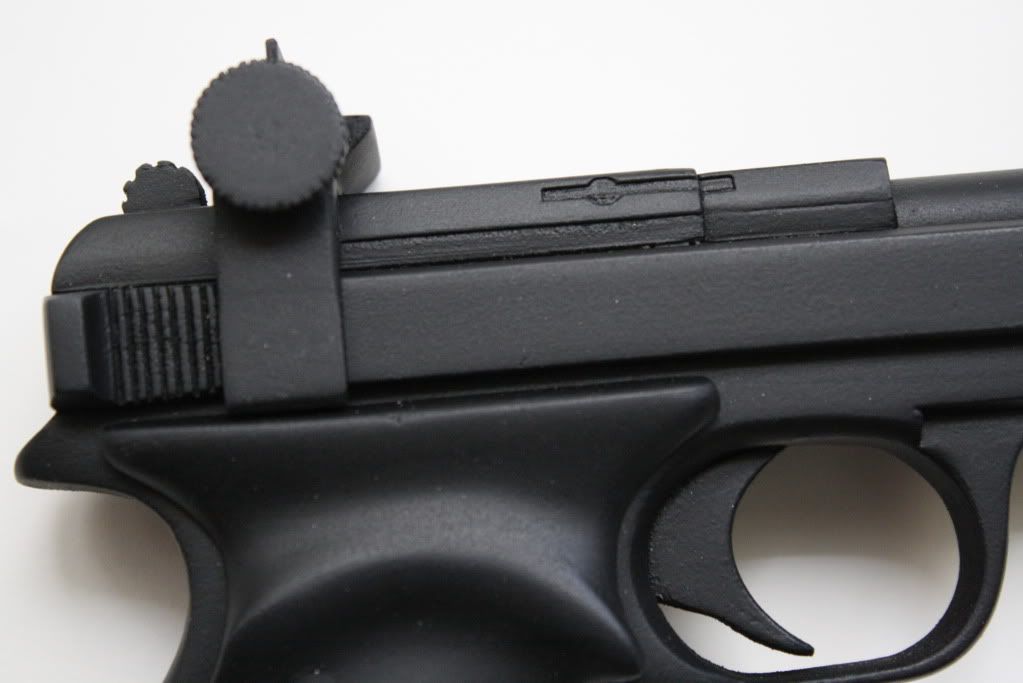 Thanks to my good friend Steven Nguyen for the final pictures!